Clinic: (250) 929-6116  Fax: (250) 929-6118
101-1760 Shawnigan Lake – Mill Bay Road
Shawnigan Lake, BC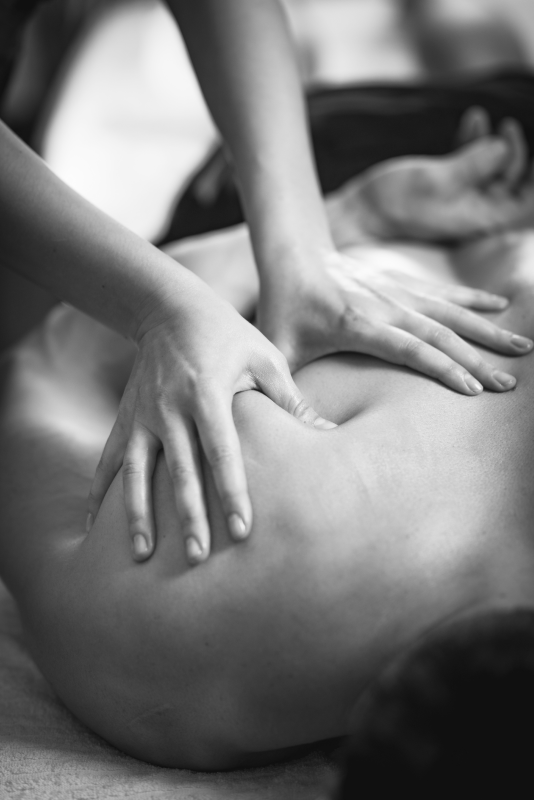 Massage Therapy
Massage therapists assess soft tissues and joints of the body to identify and help prevent dysfunctions, injuries, pain, and physical disorders. Therapeutic massage helps to increase mobility, decrease muscle spasms and pain, improve circulation, and encourage relaxation.

Athletic Therapy
Athletic therapists treat musculoskeletal conditions using various manual therapies, exercise prescriptions, and procedures, including bracing and taping. The goal of an Athletic Therapist is to facilitate patients' return to their desired activity level. It is suitable for everyone, whether you want to walk to your mailbox or run a marathon.

Health Coaching
Health coaches empower their clients by providing individualized integrative protocols to create and reach their goals in practical ways. They give the much-needed support and accountability to make changes to improve physical, mental/emotional, and spiritual health.

Acupuncture
Acupuncture is a form of traditional Chinese medicine that is based on the theory that energy, called chi ("Chee"), flows through and around your body along pathways called meridians. Chi's balance greatly influences the mental, physical, spiritual and emotional part of the self. Acupuncturists believe that illness occurs when something blocks or unbalances one's chi and is responsible for the rise in symptoms and disease.

Non-Registered Relaxation Massage
A Relaxation Massage is the most common and best-known type of massage. This massage is performed using Swedish techniques consisting of long, rhythmic strokes and small circular movements with pressure that varies from light to medium to firm.  Your massage worker will adjust the pressure according to your sensitivity and preference.

A Simple Approach to Health & Wellness
Our mission is to deliver leading health and wellness services to help support and equip people in their life journey to achieve, maintain or exceed their lifestyle goals.

Our team consists of highly trained health care providers who work together to help you achieve your lifestyle goals.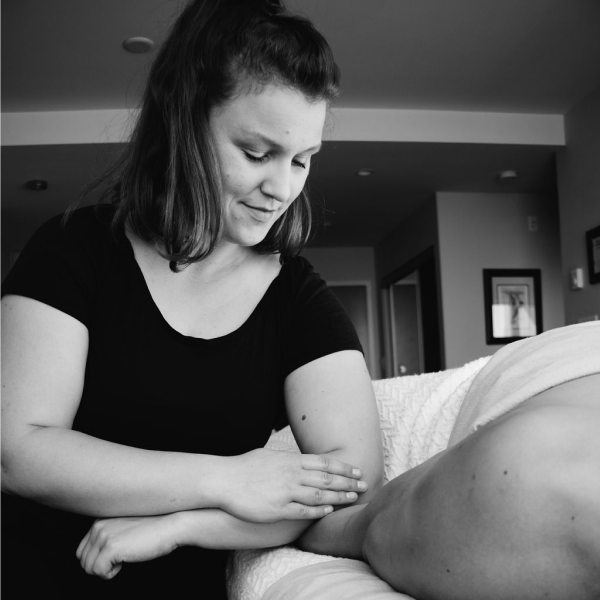 Nicole Finlayson
Owner & Registered Massage Therapist
Peter Schreurs
Athletic Therapist & Student of Osteopathy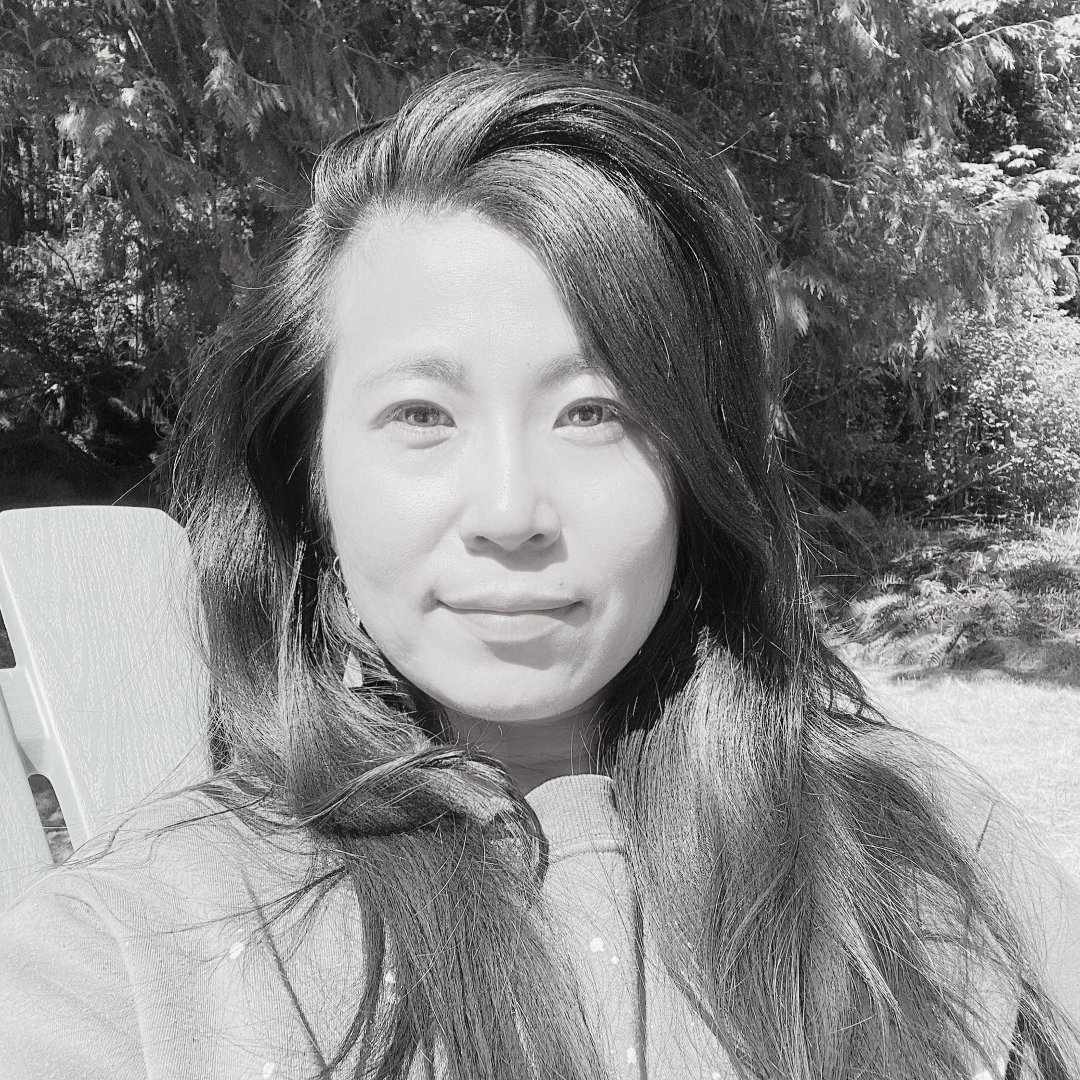 Sumi Kang
Registered Acupuncturist & Traditional Chinese Medicine Practioner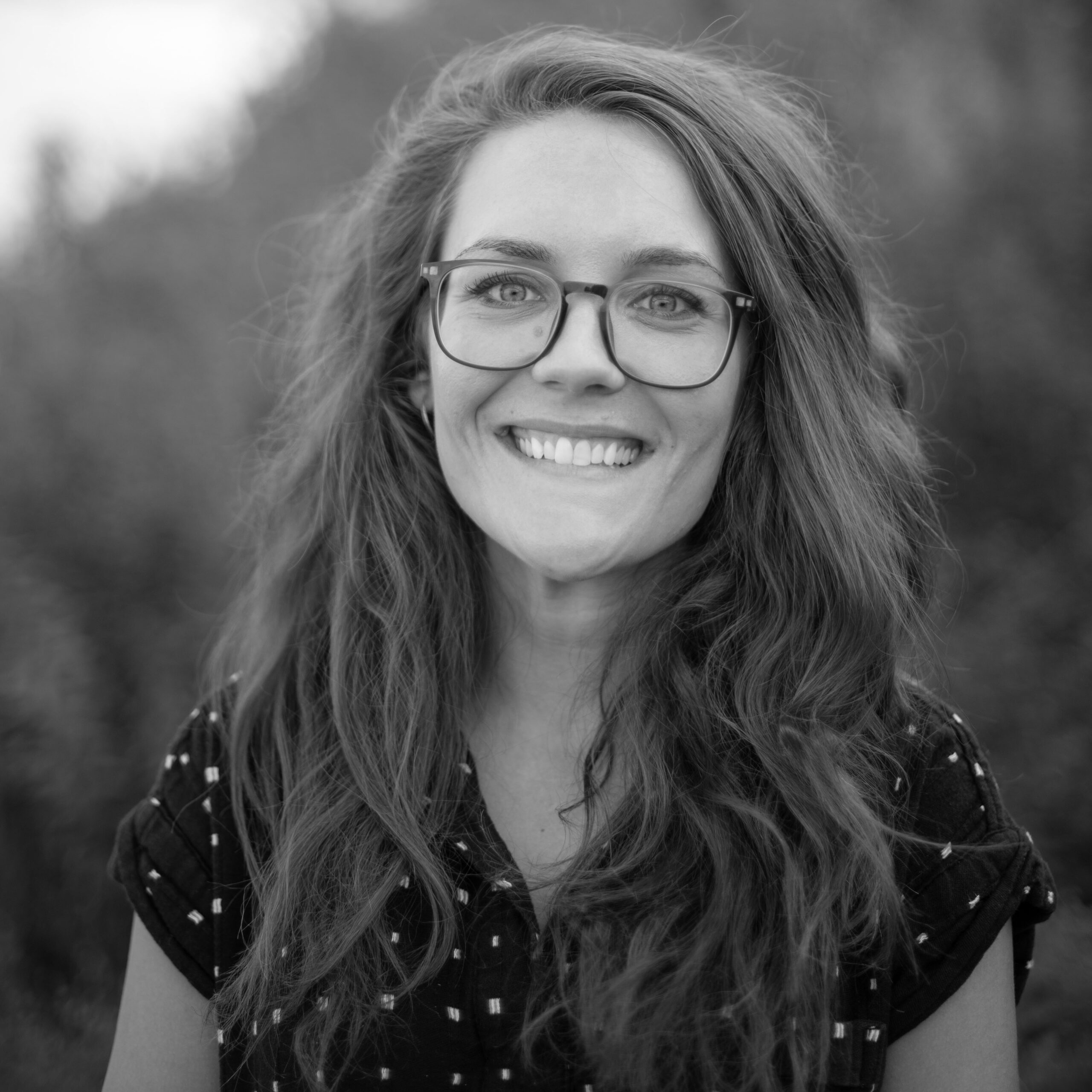 Erica Eckstrand
Doctorate of Naturopathic Medicine and B.Sc (Hons)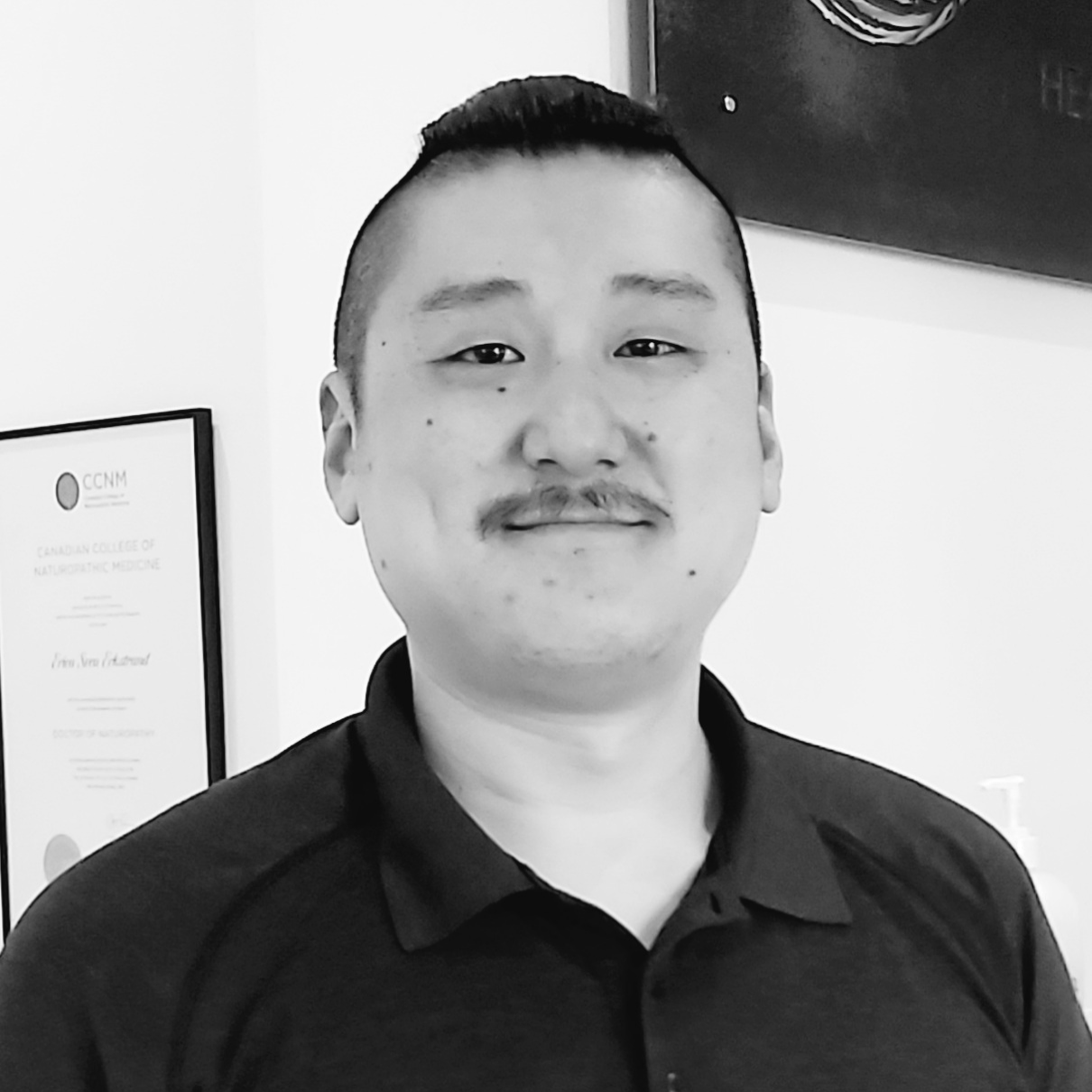 Jon Wharton
Owner & Non-Registered Massage
Nicole Finlayson
Owner &
Registered Massage Therapist
Nicole was born and raised on Vancouver Island. In 2013 she completed her Bachelor's degree in Athletic and Exercise Therapy from Camosun College and went on to pursue a career as a strength and conditioning coach.
With the desire to help people with a hands-on approach she completed her diploma from the West Coast College of Massage Therapy in the summer of 2019.
Nicole is passionate about helping clients return to and continue the activities they love with confidence. Her treatments are based on current research and incorporate a whole-body approach. Initial assessments are centered on creating a personalized plan to optimize each individual recovery.
Treatment modalities commonly incorporated into her practice include a range of passive and active techniques including: Swedish massage, trigger point pressure and pin and stretch.
Treatments conclude with self-management strategies including exercise therapy and hydrotherapy recommendations.
In her spare time, you will find Nicole outdoors hiking, trail running, cycling and spending time with friends and family.
Peter Schreurs
Athletic Therapist & Student of Osteopathy
Peter has always been fascinated by the capabilities of the human body. This led him to study athletic and exercise therapy at Camosun, completing his undergraduate degree.
After graduation, he obtained his certification as a certified athletic therapist CAT(C). Peter continues his studies through the Canadian School of Osteopathy, in the field of osteopathy, and is completing his fifth and final year.
Peter believes that the body functions as a whole. When one body part is in distress, the rest of the body responds. His treatments are holistic in nature.
He uses a combination of manual techniques derived through osteopathic education, along with exercise and education. This multi-modal approach allows for the effective treatment of; musculoskeletal injuries, backpain, chronic conditions & pain, sports injuries, postural issues, & surgical rehabilitation.
Sumi Kang
Registered Acupuncturist & Traditional Chinese Medicine Practioner
Sumi is a Registered Traditional Chinese Medicine Practitioner (R.TCM.P), registered in good standing with the College of Traditional Chinese Medicine Practitioners of British Columbia (CTCMA).
She studied her Acupuncture and Chinese Herbal Medicine at Pacific Rim College located on the unceded Coast Salish Territory of the Lekwungen (Songhees) and WSANEC nations on Vancouver Island in beautiful Victoria, British Columbia, Canada. After spending over 700 hours of clinical training, she was able to apply her studies in acupuncture, herbal medicine, nutrition and biomedicine into a number of patients coming to see her with various ailments.
Sumi's acupuncture and Chinese herb medicine training centered on Traditional Chinese Medicine and Korean style acupuncture. She believes in the evident connection between harmonious mind and body. This is why Sumi's practice mainly focuses on mental-emotional well-being and internal medicine, including the treatment of digestive disorders, gynaecological issues, stress-related conditions, fatigue, pain and the maintenance of good health.
She also found her great interest in natural beauty and graceful ageing. So she combines this ancient modality (along with gua sha, tui na and facial cupping) with the traditional Chinese medicine systems in her facial acupuncture treatment.
Outside of her practice, she is pursuing her in-depth knowledge and experience in Doctors of Chinese Medicine.
Erica Eckstrand
Doctorate of Naturopathic Medicine and B.Sc (Hons)
Erica graduated from the Canadian College of Naturopathic Medicine (CCNM) in Toronto in May 2021 and was born and raised on Vancouver Island with her adolescent years spent right here in Shawnigan Lake! She completed a B.Sc (Hons) in biology and chemistry with a focus in genetics at the University of Texas. Before attending CCNM, she worked as a compounding pharmacy technician in both Canada and the United States. With the knowledge and experience in both conventional and naturopathic medicine, she will help you and your family reach your health goals by focusing on proven strategies with practical steps.
During her doctorate of naturopathic medicine program, she gained knowledge and skills in the following modalities: nutrition and lifestyle medicine, Traditional Chinese Medicine, herbal medicine, homeopathy, physical medicine, psychology and counselling. In addition to the modalities, she had advanced training in anatomy, physiology, pharmacology, immunology, biochemistry, microbiology and clinical medicine.
Erica is a trauma-informed, evidence-based integrative health coach who is passionate about empowering others on the individual, family/interpersonal and community levels to reach optimal physical, mental/emotional and spiritual health. She is currently accepting both virtual and in-person clients.
Erica will help you create short and long-term empowering health goals by making a unique, individualized plan with concrete steps by taking a thorough health history and analyses of current health status. Focusing on nutrition and lifestyle recommendations, her treatment plans may include indicated supplements, herbs, homeopathy, hydrotherapy and counselling. With a focus in cancer care and mental health, other interests include paediatrics, pre- and postpartum care, skin conditions, chronic illness, autoimmune disease, environmental medicine, digestive concerns and women's health.
Jon Wharton
Owner & Non-Registered Massage
Throughout his life, Jon has had an interest in health and fitness. Growing up, he was active in many sports, including soccer, baseball, and mountain biking. After spending 10 years in a niche trade called Industrial Rope Access and a brief career as a Steel Detailer, Jon has turned his attention to health and wellness, opening a clinic with his wife Nicole. After experiencing the benefits of healthcare professionals while recovering from injuries of his own, Jon wants to help the community achieve their health goals by offering non-registered massage with plans to become an RMT.
"My massage sessions with Nicole Finlayson have dealt with knee and foot pain, and with strained neck and upper back muscles.  Nicole's treatment was effective in all these areas, and I would not hesitate to see her again should the need arise.  She is not only a skilled knowledgeable therapist, but she possesses a warm, friendly manner that puts one at ease immediately."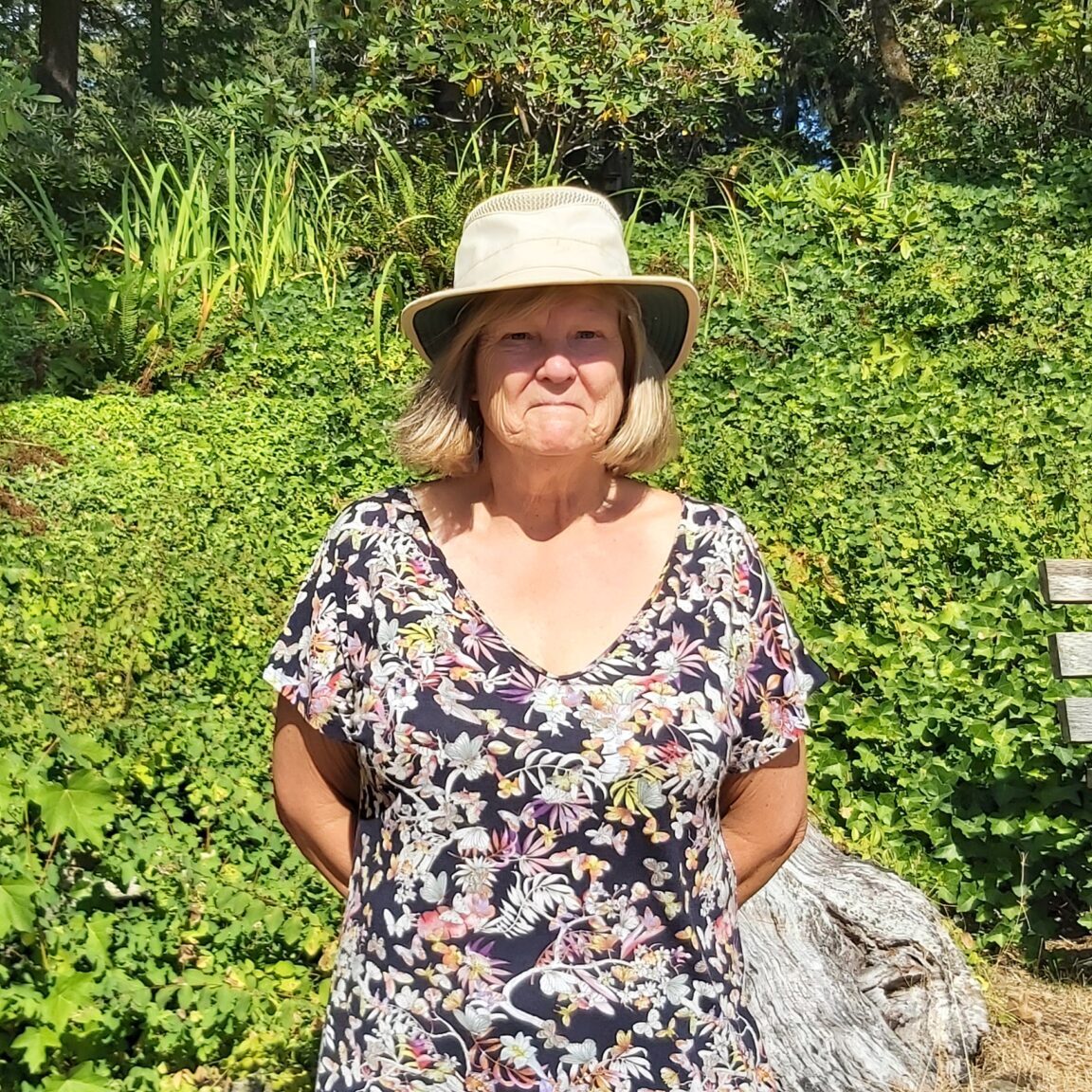 Book Online
Call — 250 929 6116  Fax — 250 929 6118